Carlos Becker Westphall
<carlosbwestphall at gmail.com>
"Sempre vamos cada vez melhor em tudo com alegria, amor e felicidade, fazendo este mundo melhor".
<![if !vml]>
<![endif]> <![if !vml]>
<![endif]> <![if !vml]>
<![endif]> <![if !vml]>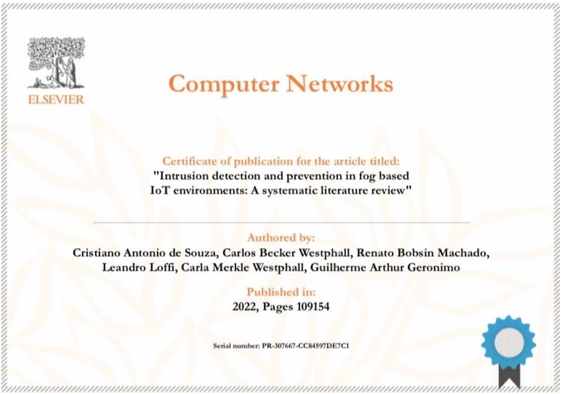 <![endif]> <![if !vml]>
<![endif]> <![if !vml]>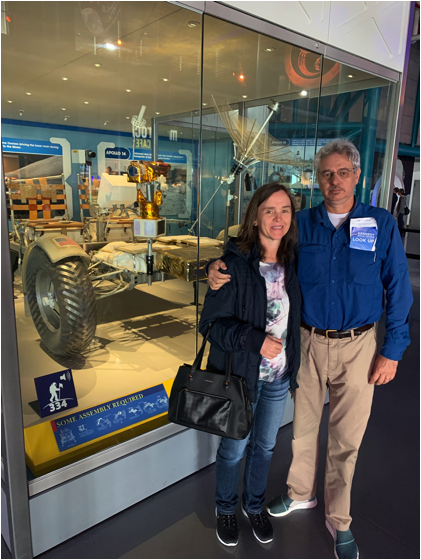 <![endif]> <![if !vml]>
<![endif]>
Wikipage - ResearchGate - GoogleScholarCitations - LinkedIn
---
"Vai dar tudo certo", pois merecemos "O Melhor Desta Terra".
"Felizes os que têm consciência de sua necessidade espiritual, porque a eles pertence o Reino dos céus" (Mateus 5:3).
---
"Artigos", "slides", "vídeos", "outros", e links com mais informações.
Títulos e links para baixar nossos melhores e mais citados artigos sobre cloud computing.
Links dos artigos mais citados, artigos mais baixados, artigos mais vistos, livros mais baixados e slides mais vistos no ResearchGate.
Projeto de pesquisa: AutoManSec 4 CloudIoT - Autonomic Management and Security for Cloud and IoT
Alguns resultados:
Cloud identity management: a survey on privacy strategies - paper of ComNet Journal, Elsevier, 2017.
Improving cloud computing virtual machines balancing through hosts and virtual machines similarities – IEEE Services 2017.
Preserving Privacy with Fine-grained Authorization in an Identity Management System - paper do ICN 2017.
A Framework and Risk Assessment Approaches for Risk-based Access Control in the Cloud - paper do Elsevier JNCA 2016.
Order@Cloud: A VM Organisation Framework Based on Multi-Objectives Placement Ranking, artigo do IEEE NOMS 2016.
A Model for Managed Elements under Autonomic Cloud Computing Management, artigo do IJANS 2016.
A distributed autonomic management framework for cloud computing orchestration, artigo do IEEE SERVICES 2016.
RACLOUDS - Model for Clouds Risk Analysis in the Information Assets Context, artigo do Journal FSMA 2016.
Cloud resource management: a survey on forecasting and profiling models, artigo do Elsevier JNCA 2015.
Legacy Network Infrastructure Management Model for Green Cloud Validated Through Simulations, IJAIS, artigo selecionado no ICN 2014.
Operation, Management, Security and Sustainability for Cloud Computing, artigo do Journal FSMA 2014.
Green Clouds through Servers, Virtual Machines and Network Infrastructure Management é um minicurso do SBRC 2014.
"Provisioning, Resource Allocation, and DVFS in Green Clouds, IJANS 2014", melhor artigo do ICN 2013.
"Environment, Services and Network Management for Green Clouds, CLEI Journal 2012", melhor artigo do CLEI 2011.
"Toward an Architecture for Monitoring Private Clouds", artigo indicado no IEEE ComSoc Technology News.
"Intrusion Detection for Grid and Cloud Computing", artigo mais citado.
---
Lembrem dos benefícios do escapulário
<![if !vml]>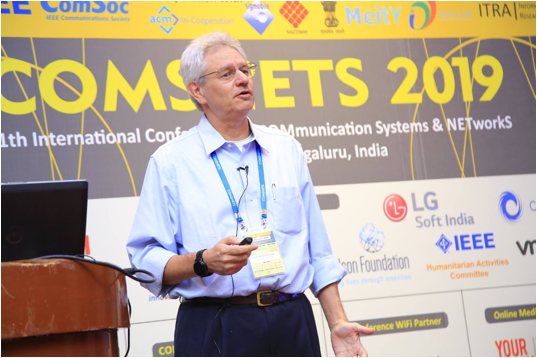 <![endif]>
---
Carlos Becker Westphall é Professor Titular na  UFSC (Universidade Federal de Santa Catarina) desde 1993, atuando como líder do Grupo de Redes e Gerência e Supervisor do Laboratório de Redes e Gerência. Doutor em Informática, na especialidade de Gerência de Redes pela Universidade de Toulouse (Université Toulouse III - Paul Sabatier), em Toulouse na França em 1991. Mestre em Ciência da Computação em 1988 e Engenheiro Eletricista em 1985, ambos pela UFRGS (Universidade Federal do Rio Grande do Sul).
Atuou como coordenador de equipe no projeto europeu MAX/ESPRIT-II com a participação da Alcatel-TITN, British Telecom, HP, CSELT, SIRTI e NKT. É coordenador de projetos fomentados pelo CNPq, atuando como pesquisador 1C e como consultor Ad Hoc do CNPq. Best paper of CLEI 2011.  Awarded "International Academy, Research, and Industry Association" Fellow (award plaque), in 2011. Paper at IEEE ComSoc Technology News, in 2012. Achievement award – tutorial at WorldComp 2013. Awarded – best paper of ICN 2013. IEEE Communications Society 20 years member (Certificate of Appreciation), in 2014.
Completou mais de trinta e cinco anos de atividades de pesquisa, atuando principalmente nas áreas de gerência e segurança para redes de computadores e telecomunicações, com resultados divulgados em  mais de 450 publicações, 24 anos como bolsista de produtividade em pesquisa do CNPq, aproximadamente 230 orientações de bolsas de IC (Iniciação Científica), TCCs (Trabalhos de Conclusão de Cursos), dissertações de mestrados, teses de doutorado, 15 contribuições como "board of editor" de periódicos, e 370 contribuições como "Organizing and/or Technical Committee Member" de conferências.
É membro da IFIP (WG 6.6) e do IEEE (CNON) onde atua desde 1994. Foi fundador do LANOMS (Latin American Network Operations and Management Symposium). Membro em 2004-2005 e 2006-2007 do IEEE ComSoc Membership Programs Development Board. De 2000 a 2005 atuou como Secretary do IEEE CNOM (Committee on Network Operation and Management). De 2005 a 2009 atuou como Vice-Chair do IEEE CNOM. Desde 2008 é Latin America Liaison Board Chair do International Academy, Research, and Industry Association.
---
Página atualizada em 15 de julho de 2017.